One thing I haven't talked about much here on this blog is cars.
Oh I mention them on occasion but never much in depth. One of the things that James and I share, is a fondness for things automotive. Now, grant you, we're not as obsessed as some, but we both have a relationship with motorized transport that goes beyond "an appliance to get from a to b. For James I think it was growing up at a particular time in car culture in Australia; for me I think it was my Dad, and my brother Michael.
I'm not a full on gear head, but I like cars. I like motor racing of a certain age and vintage too. I do have certain particular tastes and areas of interest. I like post war, particularly 60′s, British cars. Jags, Land Rovers, Morris are always on my radar. And I'll take notice of Nortons and Triumphs and TVRs, as well as MGs, Rovers, Austins, Astons and Sunbeams. With at least a passing awareness of Rolls, Alvis, Bently, Bristol, Daimler, Jensen and AC. This existed for me before James and I met. It was one of those "things we have in common" things – it's not what brought us together, but was one of the weird little bent things that made us twisted in just the same ways.
Back in 2008 when James finally moved to Canada, he was greatly unhappy with my 2001 Dodge Caravan (and who can blame him!?) He worried about my driving to my critical services work at all hours, in all weather, in it and wanted me to have something 4 Wheel Drive. So once his house sold we went hunting for my 'birthday present', something SUVish, and affordable, we budgetted about $15K. I had looked at KIA SUVs and crossovers as affordable, but he wasn't happy with the questions of quality and reliability and preferred something used, and older model but a more known quantity. We considered Subarus – I liked the Outback, but preferred a 6 cylinder, the Forrester was a possibility (we ended up buying one last year as a runabout) but couldn't find one we were happy with in our price point. Then he happened upon a Land Rover Discovery II in respected used car lot. There were other possibilities, including a big Blazer SUV, but the Disco really sang to me, as he knew it would. It wasn't just buying me 'a' car, but buying me 'my' car.
Bertie came to live with us.

It is kind of ironic. I didn't actually get to drive it much the first year I had it. Having picked it up in late August it had an oil cooler failure on Thanskgiving weekend which took him out of commission until December (when they finally found a replacement engine), and then there were drive train failures in February which resulted in another 12 weeks off the road. Fortunately we had bought a warranty with the car that cost us a chunk of change but probably saved us $5000 in the end. Bertie has run well ever since. But it did lead to a moment standing around waiting for parts at the local Land Rover, Jaguar, Volvo dealership and my mooning over a new Aston Martin I thought would look stunning in our Seal Cove driveway parked next to the Disco (and it would have) and James very good naturedly rolling his eyes at me and saying "Good god woman, don't you want at least one vehicle that works?" He liked to pick on my fondness for British automotive engineering, but then promptly bought himself a 1989 Jaguar XJS project car that I'd had my eyes keenly fixed on. Bastid!

Time and us moved on to other things and places. Now 7 yrs later we're living in the wilds of Nova Scotia, and Bertie is parked in the driveway waiting on our mortgage application to acquire a donor vehicle to make him right for inspection and licensing here. Catherine is also still with us waiting on the same funds to acquire about $600 worth of parts to make her road worthy again, and probably another $2000 worth to make her 'finished'. As our lives have grown more rustic so too has my garage 'wish list'. For farm 'work' vehicles, I've set my sights on getting my hands on a pair of Morris Minor commercial vehicles. Specifically a panel delivery van, and a pick up truck with the canvas cover. Both of which, while rarer than the cars, can still be had brought to Canada and restored and North Americanized for about $10,000-$15,000 each.

Along that line I had had for a while, my eyes on the new Fiat 500 (because the old ones are hard to get) and I thought that they had done a better job than the Beetles and the Minis at staying true to the original. However, it really isn't the original 'Cinquecento' in style or spirit, but at least it's cute and not entirely yuppiefied. Saying all that, a Morris Minor convertible or cabriolet, would serve the niche that a Fiat 500 would as well and match nicely the other two MMs.

The final car in the Morris Minor line is the Traveller, an estate version.


Now I've always been of two thoughts here: 1. I love estate cars/shooting brakes/station wagons (whatever your particular culture calls them) 2. I'm really not all that fussed on 'woodies'. It was a bit of an internalized argument. Saved by the fact it's a Morris Minor, and that the wood is real ash and structural, not just crap for show. The love affair with station wagons came from growing up through the 70s when cars were still boats, and a wagon was a land yacht and I'd always envisioned doing a camper style conversion on one. I love camper conversions, that may be something else I inherited from my Dad – his Blue Bird Blunder Bus converted to take the family to Expo in 1967. I loved it, but it wasn't exactly a stylish or comfortable job, it was functional. Or it may just be my love affair with repurposing old junk into beautiful functional things. Or it may be that I grew up though the van conversion hay days of the 70s (air brush anyone?) Doesn't really matter why, what matters is I keep seeing campers out of everything. From big boat station wagons to the delivery trucks my ex used to drive, to my Morris Minor fandom, and was probably the thing that led me to lusting after a Volvo P1800E – the shooting brake version of Volvo's answer to the E-type Jag. Yes, my motoring passions keeping crossing wire with each other and coming up with some interesting frankenstiens.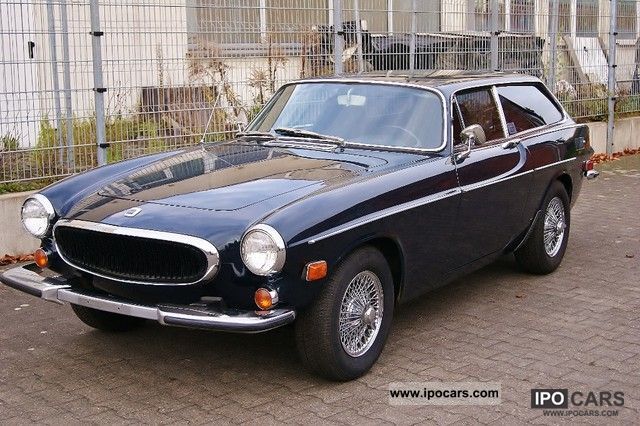 (Volvo P1800E)
Now the whole camper conversion obsession falls into three categories as well. There is the small camper, two person roughing it, weekender, little more than a hard top tent, car conversion. There is the larger take the 3 of us family, and the 2-3 dogs, and the 7-12 cats, bug out vehicle. The current Shamrock camper can/will meet this criteria when we get the firewall fixed and the interior redone, but I'm still interested in doing a cool version in an old short school bus, or a hotel people mover van, or …. something. James has even suggested something retro cool like the original GMC Motorhome.


(Paddy O'Tiddslaine) or..


(Retro-Cool)
Lastly, I'd love a custom little tear drop trailer that could be towed by a decent sized motorcycle for camping type camping.

Ok.. back to the question at hand. Does the small camper, two person, hard top tent fit in the Morris Minor collection? Do I do that camper conversion on a Traveller? The biggest question (literally) in doing that vehicle conversion is the sleeping bed (which is really the whole of the thing); my hubby is 6′ 4″ tall, I can fold up and sleep anywhere pretty much, him not so much. To convert a Morris would mean doing a stretch on it by at least two feet. Doable, but it spoils the lines and there's still a host of other Minor issues, and a lot of work.

The P1800E Volvo? The back bed still isn't long enough. Really, we need about 7 ft behind the front door post to make it work. Oddly enough the Forrester we bought last summer as a quick cheap runabout would almost do the trick, but not quite, and it's not got quite the quirky style I'm after here – not enough converting.


(Sherwood)
I've considered a host of donor vehicles over the years. An old hearse? That would work, but it would still be obviously a hearse conversion. An old ambulance? Possible, but Ghostbusters made buying those suddenly cachet and expensive. Don't really want a van / SUV conversion, that's getting closer to the Bug Out vehicle project. In the end, a compromise has been found. It's been suggested by James, and I think it would probably work, that a classic Suburban would do the job nicely. Quirky? No, it's not. What it is is so plain, so ordinary, so white bread bland that it's a completely blank canvas on which to paint the quirky vision of my dreams. I can do anything I like to it, to create my own unique style. Yeah it's a compromise, it's not a Morris, or a shooting break, or a big boat station wagon, but there were used a lot as small ambulances by companies that couldn't afford bespoke ambulance designs like Hess and Eisenhardt. So yes, I think its been decided that what I want as a donor vehicle is a 1965-1975 (with 68′-72′ being the preferred years) GMC or Chevy Suburban with a blown engine (because James will replace it with an LS1 or L76 engine and a 350 Turbo gear box).

This really brings the 'garage' bays up to 10. Yes, I know, no one needs 10 cars. However, that's not the point. Jay Leno doesn't need 130(+/-) cars either, but he collects them each for a reason, he loves them each individually. I don't want 130 cars, but each of the 10 vehicles on the list serves a purpose and a niche and a reason 'why'. I might even expand the space to be an even dozen, so there's room for some of the cars on James's list and in case I discover other niche that need filling. Some women collect shoes. Me? I want a car for every occasion.
So my virtual garage/wishlist/project plans include:
1. Bertie – the Disco II
2. Catherine – her Leyland cousin the Jaguar (known to her friends as Kitty)
3. Morris Minor Pick Up Truck – probably a Jeeves (known for rescuing Bertie from his messes)
4. Morris Minor Panel Delivery – definitely a Wallace (for obvious reasons)
5. A 100″ Defender project – built on the left over chassis after the donor vehicle has Bertie running right (this is one of James's pet projects)
6. Volvo P1800E – likely he's an Anderson, the Swede who wants to be perceived as Chelsea British
7. Morris Minor Cabriolet – the car for me and my dog to go to the beach in (don't forget your doggles Buddy!)
8. The Suburban camper conversion
9. Paddy O'Tiddslaine – the bug out camper (no don't ask me what I'm gonna do when we have ponies and cows and sheep and alpacas and chickens and ducks)
10. Pair of mid powered (600-900cc) touring bikes, and a tear drop trailer.
That'll leave 2 spaces (or possibly only one as I think the big camper might take up two spaces) in the 12 car garage.
What?